"Yeah! I got it! I've found my flow! Not only with poi, but in my life! It works!..."
– Comment on one of the Teafaerie's Flow videos…
8 tags
America is Alive
America is alive. It was designed to evolve and adapt the same way that a living system does. This was the truly revolutionary advance that made our Nation something extraordinary from the outset, it's the open secret behind our unprecedented success, and it's by far our most genuine claim to the collective advancement of the human species. It also happens to be the reason why thousands of...
10 tags
Teafaerie Addresses the Shamans of the Amazon
 First I had it played in Spanish while I spun fire, then I read it in English.  It's reversed here… Maestros and Maestras of the Amazon,   I am deeply honored and humbled by this rare and precious opportunity to speak with you directly.  My people are very much in need of your help right now, and I have come here as an ambassador to beg for your assistance.   I'm not...
"This'll show 'em!" often enciphers "This'll learn..."
–  - wjaynay
Why The Flow Arts are Awesome
                                                                                           by The Teafaerie* Originally written for FlowArts.net  http://flowarts.net/featured When people ask me what I do, I tell them that I teach Flow Arts. That's much is easy.  The hard part comes about three seconds later, when my well intentioned interlocutor inevitably insist that I define my ...
Be Good Art
An Open Letter to the Alchemeyez Visionary Arts Community, from The Teafaerie* . . . Have you ever had one of those trips? You know, the kind that turn you inside out and blast you through a vortex of incomprehensible beauty, where you're shown impossible things, tantalized by illusive meaning, disabused of your most dearly held illusions, overcome with bright optimism,...
9 tags
The End of Cobra Commander
The End of Cobra Commander by The Teafaerie   My friend Andre was 4 years old the day that Osama Bin Laden became a household name. I was Andre's nanny, so I was one of the people who had to explain it all to him. We talked about it kind of a lot, actually. I was away when it happened, but I guess his parents had been glued to the television for days, and by the time I was able to...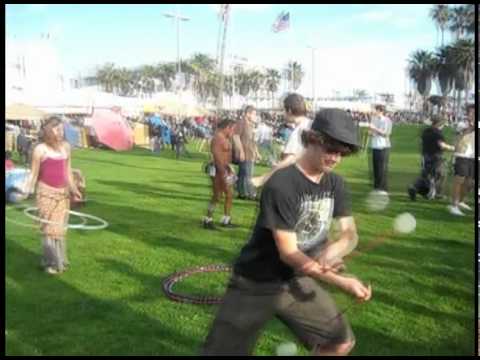 Teafaerie's Valentine
Teafaerie's Valentine for all the nerdy kids in elementary school and junior high.  My heart is with you.  http://www.youtube.com/watch?v=HrGV9vStLtI
"Being here doing this is the new been there done that."
– Benjy Feen
Evolving the Vision (Jedi Temple Speech) →
The Teafaerie talks about the future of ayahuasca at the 6th annual Shamanism Conference in Iquitos, Peru.
theory and praxis
In Theory there is no difference between theory and practice In practice, there is. - (seen on some FlowToys propaganda)
1 tag
"If you're going to have an arbitrary religion, you have to be totally..."
– The Teafaerie
"Human salvation lies in the hands of the creatively maladjusted."
– MLK
"High fives and secret playground mystical ninja kid gang signs. Infinite glory,..."
– The Teafaerie
"We are the children of God, or so we are told. The child of a sheep grows up to..."
– The Teafaerie from The Children of Prometheus (for Erowid) http://www.erowid.org/columns/teafaerie/
"The future is already here - it's just not evenly distributed.'"
– William Gibson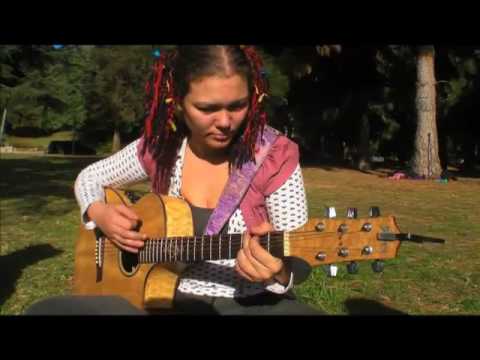 "Fear-mongering is totally irresponsible at this point. A lot of us pay lip..."
– The Teafaerie (Towards 2013)
"Without hope we're hopeless."
– the Teafaerie
"Forever Endeavour"
– @Ronen, @Teafaerie & me mixed (via burningdan)
"It's not about being your own boss, it's about being your own..."
– Ronen V
"How you manage to be so literal, logical and lyrical about the Whole Thing..."
– Comment on the Teafaerie's Erowid column (psychedelic rants and musings)